By Greg Fox
For some people, retirement is a chance to enjoy the 'Golden Years', traveling and treating themselves to the good life. For others, retirement can be an opportunity to pursue new careers and positions that align with their personal interests and core values.  The pursuit of these active and positive new opportunities is termed vocational wellness.
According to the National Wellness Institute, wellness is a ìconscious, self-directed and evolving processî that leads to achieving an individualís full potential.  The wellness model includes seven dimensions:  Physical, spiritual, social, intellectual, emotional, environmental and vocational.
Older adults can offer their talents as experienced professionals, caregivers, mentors and volunteers.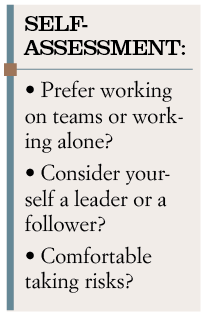 Older adults can embrace the concept of vocational wellness by offering their talents as experienced professionals, caregivers, mentors and volunteers.  These individuals can make a  significant contribution to society by matching their individual interests, hobbies and talents with the needs of todayís workplace.
There may or may not be income potential in this new vocational wellness career. The object may be to perform good works with no expectation of financial reward.  Some may discover that their path to vocational wellness has uncovered financially rewarding professions.  In any case, baby boomers and older adults can choose to use this retirement time to reinvent the meaning and purpose of their lives.
Explore your options and be open to new opportunities.  Make your decisions and take action!
Find Your Path
• Explore your talents and assess your qualities, strengths and weaknesses.
• Think about your hobbies, interests and leisure activities. Can these be turned into a paying occupation?
• Interview persons in professions that interest you to discover details about the work, lifestyle, finances and qualifications.