Your company just announced downsizing.  Your position is eliminated and you are faced with sudden retirement.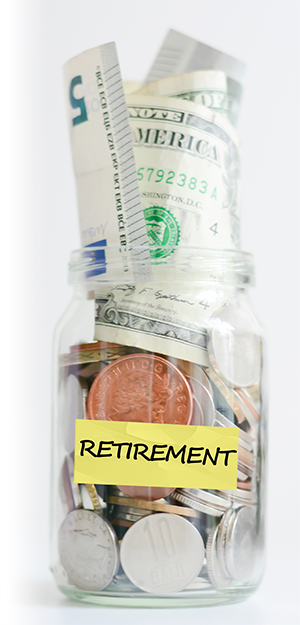 Start now to build a new financial plan.  According to the National Association of Personal Financial Advisors (NAPFA), these guidelines can ensure financial well-being:
Make a retirement income plan. This will show how much income you will have, what sources it will come from, and when each source starts.  Include
Social Security, pensions, annuities, anticipated savings, investment account withdrawals and projected retirement account withdrawals.  Once this plan is in place, you can decide to reduce expenses or find work.You can lay out various combinations of things and see which plan gives you the best long-term outcome.
Re-evaluate needs versus wants. When your income is suddenly lower than expected, the first thing to do is cut back on the wants.  Go through your bank and credit card statements, and find ways to eliminate the extras.
Explore alternative moneymaking options.  Reach out to former professional contacts to discover what projects might be available.  Look into starting a consulting business, or see if your hobbies might be put to good use.
Avoid knee jerk decisions. Do not instantly file for Social Security, apply for your pension or take out retirement money ó unless that is the optimal choice for you.  Many people start Social Security early only to find work a year later.
Distinguish between temporary and permanent choices. Making a temporary decision to alter something may be exactly what is needed to buy enough time to get your permanent retirement plan in place.
One of the best things you can do when facing sudden retirement is to seek the assistance of a qualified financial planner.  Visit napfa.org for additional information and suggestions for selecting a financial advisor.
By Patricia Danflous